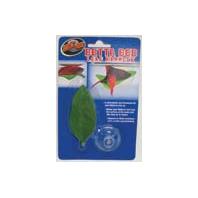 • A Naturalistic Leaf Hammock For Your Betta To Rest On
• Allows Your Betta To Rest Near The Surface Of The Water Just Like They Do In Nature
• Attaches To Betta Enclosure With Suction Cup.
.
Zoo Med - Betta Bed Leaf Hammock product is categorised under Wholesale Zoo Med products, Wholesale Pond Supplies, Wholesale Aquarium, Wholesale Decorations & Ornaments.