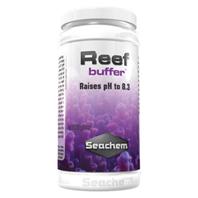 • Intended Primarily For Use As A Buffer In A Reef System Where The Maintenance Of A Ph Of 8. 3 Is Often Difficult
• Will Also Raise The Carbonate Alkalinity
• Specificially Designed To Meet The Needs and Requirements Of The Closed Reef Environment
.
Seachem Laboratories Inc - Reef Buffer - 250 Gram product is categorised under Wholesale Seachem Laboratories products, Wholesale Pond Supplies, Wholesale Water Conditioners.