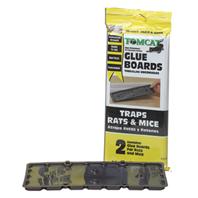 • Tomcats Glue Boards Capture Rats Without Poison.
• The Powerful Adhesive Holds Rodents Securely Once They Step Onto The Glue.
• Adhesive Traps Are Ready To Use and Easy To Dispose Of.
Ingredients:
Non-toxic adhesive substance.
Motomco - Tomcat Rat Glue Board Value Pack - 2 Pack product is categorised under Wholesale Motomco products, Wholesale Lawn & Garden, Wholesale Traps (Yard, House and Barn).