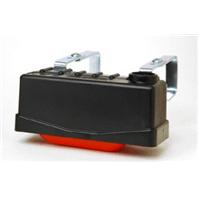 • All Plastic Float Valves Flow Up To 245 Gallons-Per-Hour and Operate Between 10-70 Psi.
• Rugged Plastic Case. Includes Expansion Brackets To Fit Tank Rims Up To 2 Inches Thick and 4 3/8 Inches Wide.
Ingredients:
Plastic & steel.
Miller Mfg - Plastic Trough-O-Matic With Brackets product is categorised under Wholesale Miller Mfg Co Inc products, Wholesale Lawn & Garden, Wholesale Stock Tanks / Float Valves.