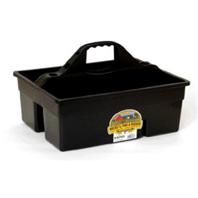 • Keep Grooming Supplies Garage Items Automotive Or Household Cleaning Supplies Organized With The Little Giant Dura Tote.
• Extra-Thick Sidewalls and Compartments Make This Tote The One That Will Last A Long Time.
Ingredients:
Hdpe high density polyethylene plastic.
Miller Mfg - Plastic Dura Tote - Black product is categorised under Wholesale Miller Mfg Co Inc products, Wholesale Lawn & Garden, Wholesale Buckets and Tubs.