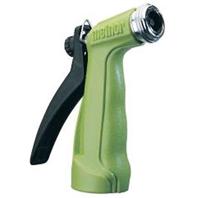 • Heavy Duty Poly Clad Zinc Body.
• Great For Washing Cars and General Watering.
• Insulated Aqua Gun With Threaded Nozzle, Slip Resistant Molded Design.
Melnor - Insulated Aqua Gun Nozzle product is categorised under Wholesale Melnor Inc products, Wholesale Lawn & Garden, Wholesale Hose Nozzles, Hangers & Sprinklers.