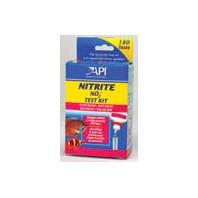 • Toxic Nitrite Is Produced By Nitrifying Bacteria In The Biological Filter As It Breaks Down Ammonia
• This Kit Tests For Harmful Nitrite and Measures Levels From 0 To 5. 0 Ppm

Ingredients:
Instructions, testing solution, test tube with cap, computer analyzed laminated color card.
Mars Fishcare North America - Freshwater Nitrite Test Kit product is categorised under Wholesale Mars Fishcare products, Wholesale Pond Supplies, Wholesale Aquarium, Wholesale Test Kits.