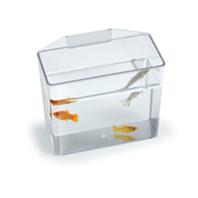 • Use As A Holding Tank, Treatment Tank Or For Observation Of Suspected Sick Or Pregnant Fish.
• Hang Inside Aquarium To Utilize The Benefits Of The Heater.
Ingredients:
High quality plastic
Lee S Aquarium & Pet - Specimen Container - Large product is categorised under Wholesale Lees Aquarium & Pet products, Wholesale Pond Supplies, Wholesale Miscellaneous.