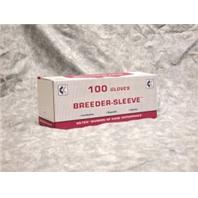 • Shoulder Length For Use During Artificial Insemination.
• Economical Obstetrical Gloves Thirty Six Inches Long.
• Useful For Artificial Insemination Diagnostics and Palpations.
• Livestock Use For Inseminations Diagnostics and Palpations.
• Polyethylene.
.
Kane Enterprises - Disposable Ob-Ai Gloves- 4 MILL/100BX product is categorised under Wholesale Kane Enterprises products, Wholesale Lawn & Garden, Wholesale Gloves.