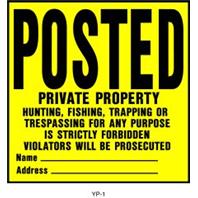 • Sign To Indicate People Should Keep Out Of This Area.
• Hang Sign In Prominent Location To Inform Intended Audience.
Ingredients:
Polystyrene.
Hy-Ko - Sign Posted Private - Yellow - 11 x 11 Inch product is categorised under Wholesale Hy-Ko Products products, Wholesale Lawn & Garden, Wholesale Sign Boards.