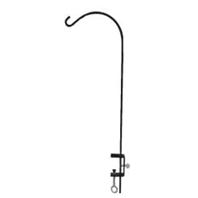 • Hang A Beautiful Fern Or Other Plant, Or Perhaps A Bird Feeder With This Handy Adjustable Deck Hanger.
• Clamps Fit 2X4 Or 2X6 Inch Rails Has A 36 Inch In Length Hanger and 3/8 Inch Stock.
• Comes In A Black Powder Coat Finish.
.
Hookery - Adr-36 Adjustable Deck Hanger - Black - 36 Inch product is categorised under Wholesale Hookery products, Wholesale Lawn & Garden, Wholesale Hooks & Hangers.