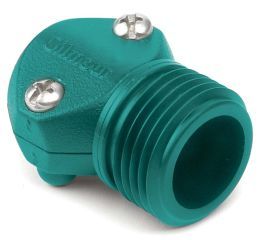 • Non-Corroding High Grade Stainless Steel Screws. Leak Proof, For Rubber Or Plastic Hose. Replacement Coupling
• Premium Construction For Maximum Strength and Durability
• Leak Proof and Reusable
• For Rubber Or Plastic Hose
• Manufactured Using Highest Level Of Quality Control
• Patented Impact Resistant Clamp Design
.
Gilmour - Male Coupling Hose Mender - Green - 1/2 Inch product is categorised under Wholesale Gilmour products, Wholesale Lawn & Garden, Wholesale Hose Nozzles, Hangers & Sprinklers.