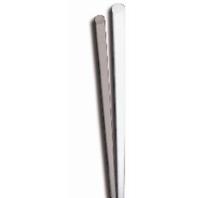 • Coated Fiberglass Fence Post With Over 300,000 Continuous Glass Fibers
• Used As Posts For Fencing
• Will Not Rot, Rust, Or Crack Due To Cold
• Self Insulation So There Is No Need For Insulators. Cannot Cause A Short
• Post Flexes Without Weakening and Springs Back To Original Position
• Premium Fiberglass Fence Post Designed For Electric Fence Systems
.

Geotek - Sunguard Fiberglass Rod Post - White - 1/2 x 5 Feet product is categorised under Wholesale Geotek products, Wholesale Lawn & Garden, Wholesale Fences, Borders & Posts.