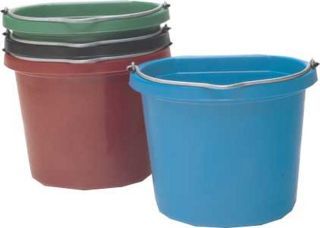 • Made With Fortalloy Rubber-Polyethylene Blend For Exceptional Strength and Toughness Even At Low Temperatures
• Thick Wall Construction and Heavy-Duty Galvanized Fittings Ensure Long Lasting Durability.
Ingredients:
Fortalloy rubber-pe blend.
Fortex - Flat Back Bucket - Black - 14 Quart product is categorised under Wholesale Fortex Industries products, Wholesale Lawn & Garden, Wholesale Buckets and Tubs.