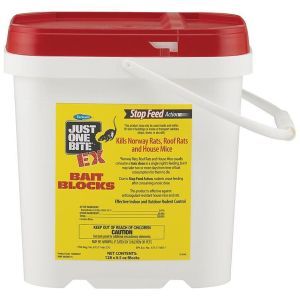 Kills norway rats roof rats mouse mice and warfarin resistant norway rats. Product has been treated with s-methoprene to protect the bait from infestation by insects. Norway rats and house mice may consume a lethal dose in a single night's feeding. Made in the usa. .
Contains The Active Ingredient Bromethalin
Farnam (Livestock Prod) - Just One Bite Ex Bait Blocks - 4 Pound product is categorised under Wholesale Farnam products, Wholesale Lawn & Garden, Wholesale Pest Control / Rat Baits.