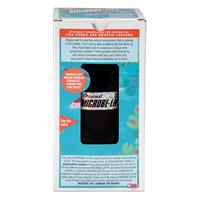 Helps To Create A Healthy Pond Environment, Reduce Ammonia Nitrogen Levels, Seeds and Maintains Biological Levels.
Ingredients:
Photosynthetic bacterial which reduces cloudy water, nitrifiers including both nitrosomonas and nitrobacter species. Effective over a wide range of ph conditions.
Ecological Laboratories - Microbe-Lift PL Pond Clarifier - 1 Quart product is categorised under Wholesale Ecological Laboratories products, Wholesale Pond Supplies, Wholesale Pond Cleaners and Clarifiers.