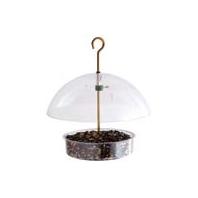 • Multi Purpose Covered Dish Feeder. 7 Diameter,. 75 Capacity.
• Small Covered Dish Feeder With Adjustable Dome.
• Seed Saver Dome Dish Feeder.
• Great For Feeding Seed, Mealworms, Fruit and Suet.
Droll Yankees - Seed Saver Domed Feeder - Clear - 3/4 Lb product is categorised under Wholesale Droll Yankees products, Wholesale Wild Birds, Wholesale Bird Feeders and Accessories.