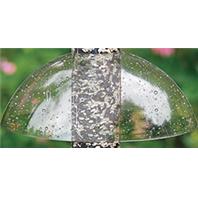 • 10 Dome Mounts On 2/5 Tubular Feeders To Protect Seed From Rain Or Snow.
• Includes Spring Clamp To Hold In Place.
.
Droll Yankees - Seattle Rain Guard - Clear - 10 Inch product is categorised under Wholesale Droll Yankees products, Wholesale Wild Birds, Wholesale Bird Feeders and Accessories.