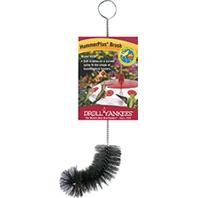 • The Hummer Plus Was Designed To Clean The Interior Curves Of Hummingbird Feeders.
• It Also Reaches Inside The Ports On Tubular Feeders and Big Top.
• Soft Bristles Wont Scratch Feeder. 9 Inches Long.
Droll Yankees - Hummer Plus Brush - 9 Inch product is categorised under Wholesale Droll Yankees products, Wholesale Wild Birds, Wholesale Bird Feeders and Accessories.