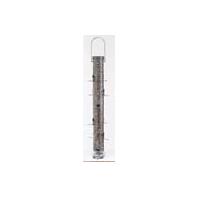 • Stainless Steel Wire; Uv Stabilized Polycarbonate Tube; Metal Die Castings; Metal Perches; Seed Baffle; Threaded Base 30.
• Use Sunflower Mix Or A Good Blend. Pole Mount Is Not Recommended. Threaded Base Allows Addition Of Tray Or Other Accessories.
• Classic Sunflower/Mixed Seed Feeder.
• Holds 1 Pound Of Seed, Offers Durable Polished Pewter Power Coated Metal Parts That Squirrels Cant Chew.
.
Droll Yankees - Executive Tube Feeder - Clear - 30 Inch product is categorised under Wholesale Droll Yankees products, Wholesale Wild Birds, Wholesale Bird Feeders and Accessories.