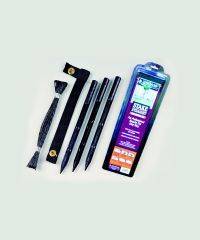 • To Stake Trees.
• Wrap Tree With Dewitt Tree Wrap, Attach Tree Straps, and Secure Stakes In Ground.
• Plastic Stakes Polypropylene Straps.
.
Dewitt Company - Retail Tree Stake Kit - 15 Inch product is categorised under Wholesale Dewitt Company products, Wholesale Lawn & Garden, Wholesale Landscape Fabric/Burlap/Silt.