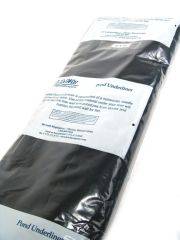 • Use Of This Material Under Your Liner Will Help Protect The Liner Wall From Punctures From Stones and Cushion The Pond Wall.
• Non-Woven Needle Punched 6 Oz. Fabric. Durable, Clean and Safe Material To Use Under Ponds.
.
Dewitt Company - Pond Underliner - 12 x 12 Feet product is categorised under Wholesale Dewitt Company products, Wholesale Pond Supplies, Wholesale Pond Liners.