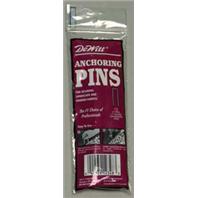 • Anchor Pins Properly Secure and Anchor Landscape Fabrics, Ground Coverings and Drip Irrigation Tubing.
• These Special Galvanized Steel Pins Are Angled At Their Ends For Faster and Easier Installation.
• Secure Fabric To Ground.
• Galvanized Steel.
.
Dewitt Company - Anchor Pins - 6x1x6 Inch product is categorised under Wholesale Dewitt Company products, Wholesale Lawn & Garden, Wholesale Landscape Fabric/Burlap/Silt.