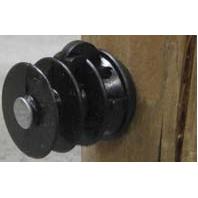 • The Elfin Insulator Has Twin Wire Holders, If One Fails, Use The Other, A Two-For-One.
• The Twin Holder Takes Any Standard Fence Wire.
• Metal Wire Holding Clips Not Required.
• Weather Resistant.
• Traditional Style, Proven Insulator.
• Can Be Nailed To The Wood Post.
Dare Products - Wood Post Insulator With Nail - Black - 25 Pack product is categorised under Wholesale Dare Products products, Wholesale Lawn & Garden, Wholesale Electric Fence and Equipment.