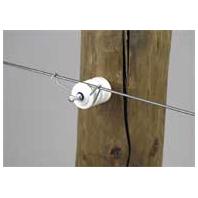 • Handy Spring Clip For Fastening Electric Fence Wire To Grooved Insulators.
• Wire To Insulator Fastening Clip.
• Galvanized Spring Wire.
.
Dare Products - Wire Clipper - Silver - 100 Pack product is categorised under Wholesale Dare Products products, Wholesale Lawn & Garden, Wholesale Electric Fence and Equipment.