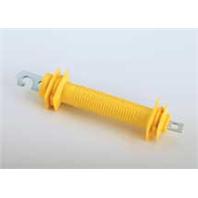 • Don T Be Shocked, Be Safe, With Rubber Gate Electric Fence Spring Gate Handle In Hard Hat Yellow.
• Has A Firm Grip and Acts As A Layer Of Insulation.
• Generous, Sensibly Spaced Flanges Allow Plenty Of Hand Room.
• Enclosed Spring Stretches 3. 5 Inches To Keep Wire Taut.
.
Dare Products - Rub Rgate Spring Gate Handle - Yellow - 10 Count product is categorised under Wholesale Dare Products products, Wholesale Lawn & Garden, Wholesale Hooks & Hangers.