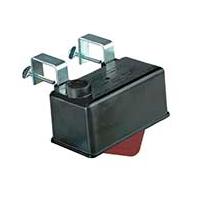 • Universal Tank Watering Valves Convert Tanks Or Barrels Into Automatic Stock Waterers.
• Requires Little Attention and Keeps Open Tanks Filled With Freshwater.
• Low Priced, Efficient and Reliable.
• Withstands Weather and Abused.
• Durable Molded Float. Economy Model 300 Gph.
• Fits Any Watering Tank-Poly Or Steel.
Dare Products - Plastic Housed Float Valve - 300 Gph product is categorised under Wholesale Dare Products products, Wholesale Lawn & Garden, Wholesale Stock Tanks / Float Valves.