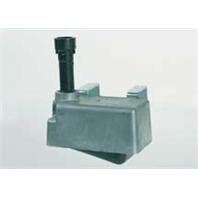 • The Float Valve Converts Tanks and Barrels Into Automatic Waterers.
• Requires Little Attention and Keep Open Tanks Filled With Freshwater.
• Adjustable To Several Heights, Comes With 2 Replacement Orifices.
• Operates From Gravity Or Pressure Of 70 Psi.
• Complies With Basic Anti-Siphoning Regulations.
• 300Gph.
Dare Products - Aluminium Housed Non-Simphoning Float Valve - Silver - 300 Gph product is categorised under Wholesale Dare Products products, Wholesale Lawn & Garden, Wholesale Stock Tanks / Float Valves.