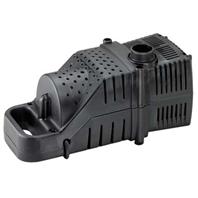 • Unique, High Capacity Pump Designed Specifically For Use In Larger Ponds
• The Pond Master Pro Hy-Drive Pumps Offer Next Generation Design
• Combines The Benefits Of Magnetic and Direct-Drive Technology
Ingredients:
Danner pondmaster 4800gph hy-drive pump. Energy efficient extremely quiet operation continuous duty operation xl clog resistant filter screen 2ft power cord w/grounded plug.
Danner Eugene Pond - Proline Hy-Drive Pump - Black - 4800 Gallon product is categorised under Wholesale Danner Eugene Pond products, Wholesale Pond Supplies, Wholesale Pumps, Filters & Accessories.