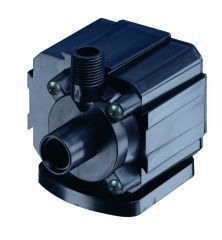 Utility Pump Suitable For Small To Medium Garden Fountains, Piped Statuary and Ponds
Ingredients:
250 gph maximum flow with a 7 shut-off ceramic shaft. Foam prefilter included 18 grounded power cord. Operates on submerged or in-line.
Danner Eugene Pond - Pond Magnetic Watergardening Pump - Black - 250 Gallon product is categorised under Wholesale Danner Eugene Pond products, Wholesale Pond Supplies, Wholesale Pumps, Filters & Accessories.