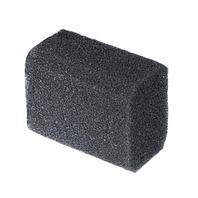 • Foam Filter Offers Biological Filtration.
• Filtration Helps Support Plant and Fish Life.
Ingredients:
Pre-filter for 950 gph, 1200 gph, and 1800 gph pumps.
Danner Eugene Pond - Foam Pre-Filter - 950-1800 Gph product is categorised under Wholesale Danner Eugene Pond products, Wholesale Pond Supplies, Wholesale Pumps, Filters & Accessories.