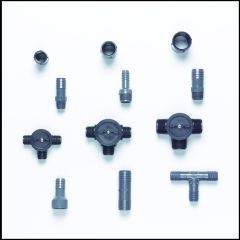 Individually packed in a poly bag with header. Shipped 12 per carton.
Ingredients:
1/2' npt male with one. 1/2' npt female coupling.

Danner Eugene Pond - Dv99 Adjustable Diverter Valve - 1/2 Inch product is categorised under Wholesale Danner Eugene Pond products, Wholesale Pond Supplies, Wholesale Pumps, Filters & Accessories.