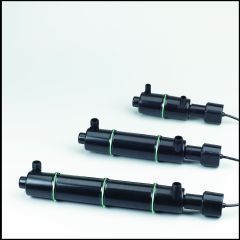 The Unique Vortex Flow Design Increases Water Contact Time With The Ultraviolet Light.
Ingredients:
Three glowing monitor halo rings tm. Complete with 9 hour, long life 4 watt lamp and water tight quartz sleeve.
Danner Eugene Pond - Clarifier/Sterilizer - Black - 40 Watt product is categorised under Wholesale Danner Eugene Pond products, Wholesale Pond Supplies, Wholesale Pond Sterilizers.