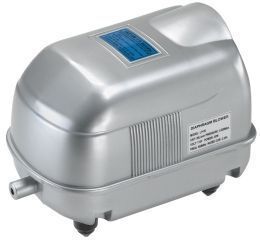 • The Non-Oil Lubricated Motor Is Designed To Operate Efficiently and Save Energy.
• Operates On Standard 11V Electric and Comes With A 6 Cord.
• Features High Volume With Steady Air Flow and Single Outlet Discharge.
• Air Diffuser Included.
Danner Eugene Pond - Air Pump Deep Water - Silver - 2900 Cu Inch/min product is categorised under Wholesale Danner Eugene Pond products, Wholesale Pond Supplies, Wholesale Pumps, Filters & Accessories.