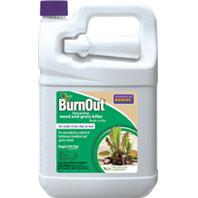 Kills all types of actively growing weeds and grasses safe for organic gardening and for use around people and pets. Rainproof when dry works at temperature as 40 degree f does not translocate. For use around borders driveways sidewalks around the base of mature tree around buildings fence lines barns and more. Dissolves waxy cuticle coating on leaf and the plant tries out. .
Citric Acid Clove Oil Water Lauric Acid Octanoic Acid Gum Arabic Xanthana Gum Sodium Acetate
Bonide Products - Burnout Ready To Use - 1 Gallon product is categorised under Wholesale Bonide Products Inc products, Wholesale Lawn & Garden, Wholesale Weed Control.