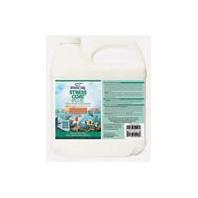 • Replaces The Natural Slime Coating On The Skin Of Pond Fish When It Has Been Damaged By Handling, Netting, Etc
• Instantly Removes Chlorine and Conditions Tap Water
• Contains Aloe Vera To Help Heal Torn Fins and Skin Wounds
• Protects Damaged Tissue Of Fish Against External Disease-Causing Organisms
• Used When Setting Up A Pond, Adding New Fish, Or Changing Pond Water.
.
Aquarium Pharm Pond - Pondcare Stress Coat - 64 oz product is categorised under Wholesale Aquarium Pharmaceuticals products, Wholesale Pond Supplies, Wholesale Fish Medications.