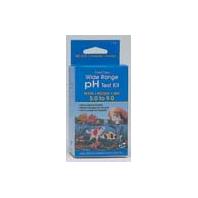 • Quickly and Accurately Measures The Ph Of Pond Water, Reading Ph Levels From 5.0 To 9.0
• Prevents The Harmful Effects Of Too Alkaline/Too Acidic Pond Water Resulting From Minerals Found In Tap Water
• Includes Test Solution, Glass Test Tube With Cap, and Color Chart Instructions.
.
Aquarium Pharm Pond - Pondcare Ph Test Kit - 160 Pack product is categorised under Wholesale Aquarium Pharmaceuticals products, Wholesale Pond Supplies, Wholesale Pond Kits.